The Aber River that runs into the Spey.
Dennis Malcolm was born in a house next to Glen Grant Distillery. He started working there when he was 15, became the master distiller and now lives in a house on the other side of the property.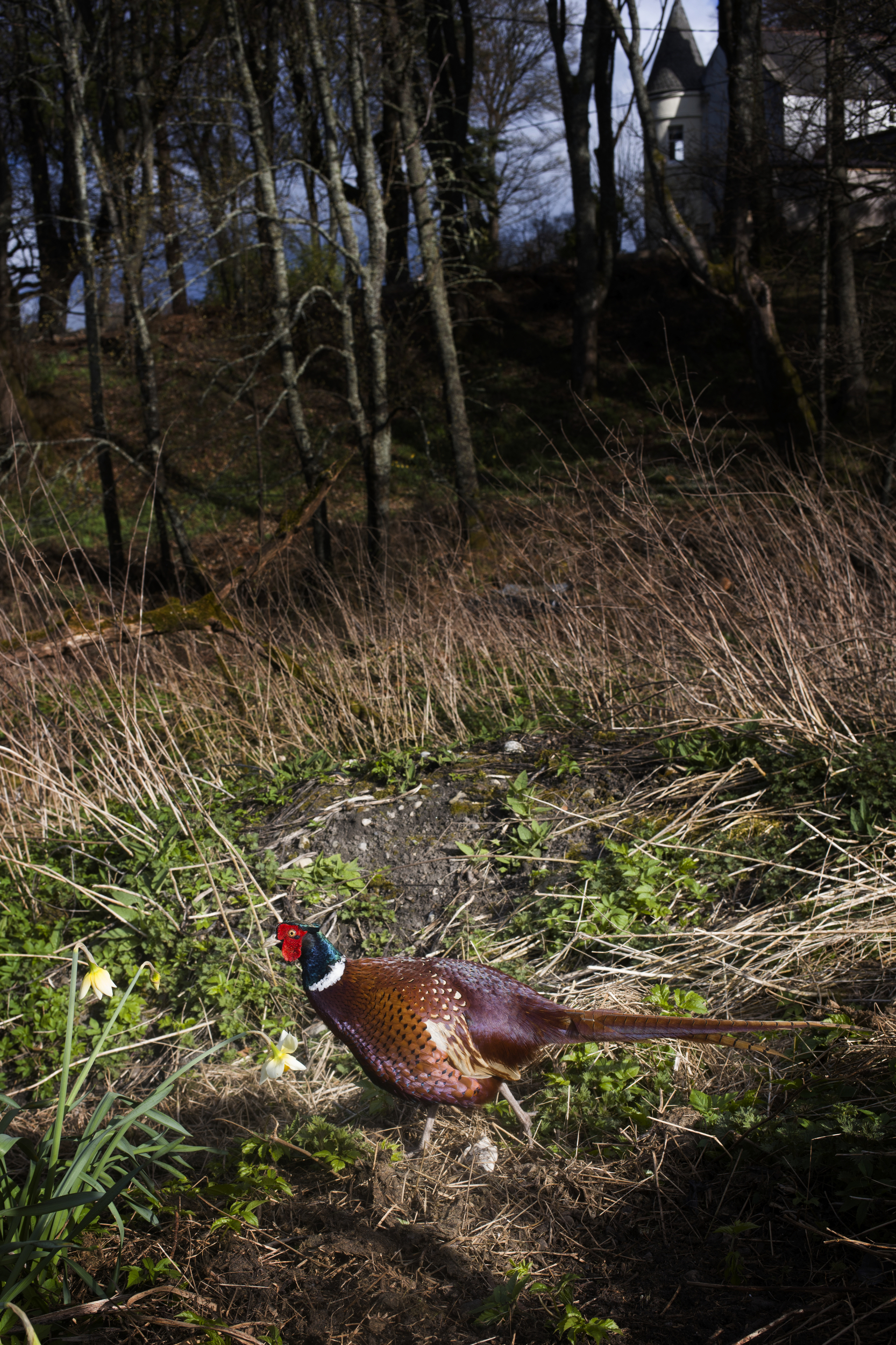 A pheasant in Cragganmore.
A post box in a field in Cardow.
The whisky selection at the Tannochabrae Guest House in Dufftown.
Jim Walker's grandfather started a small bakery in Aberlour and Jm grew up delivering loaves of bread in a wheelbarrow. Today, Walker's Shortbread is the largest exporter of food in Scotland.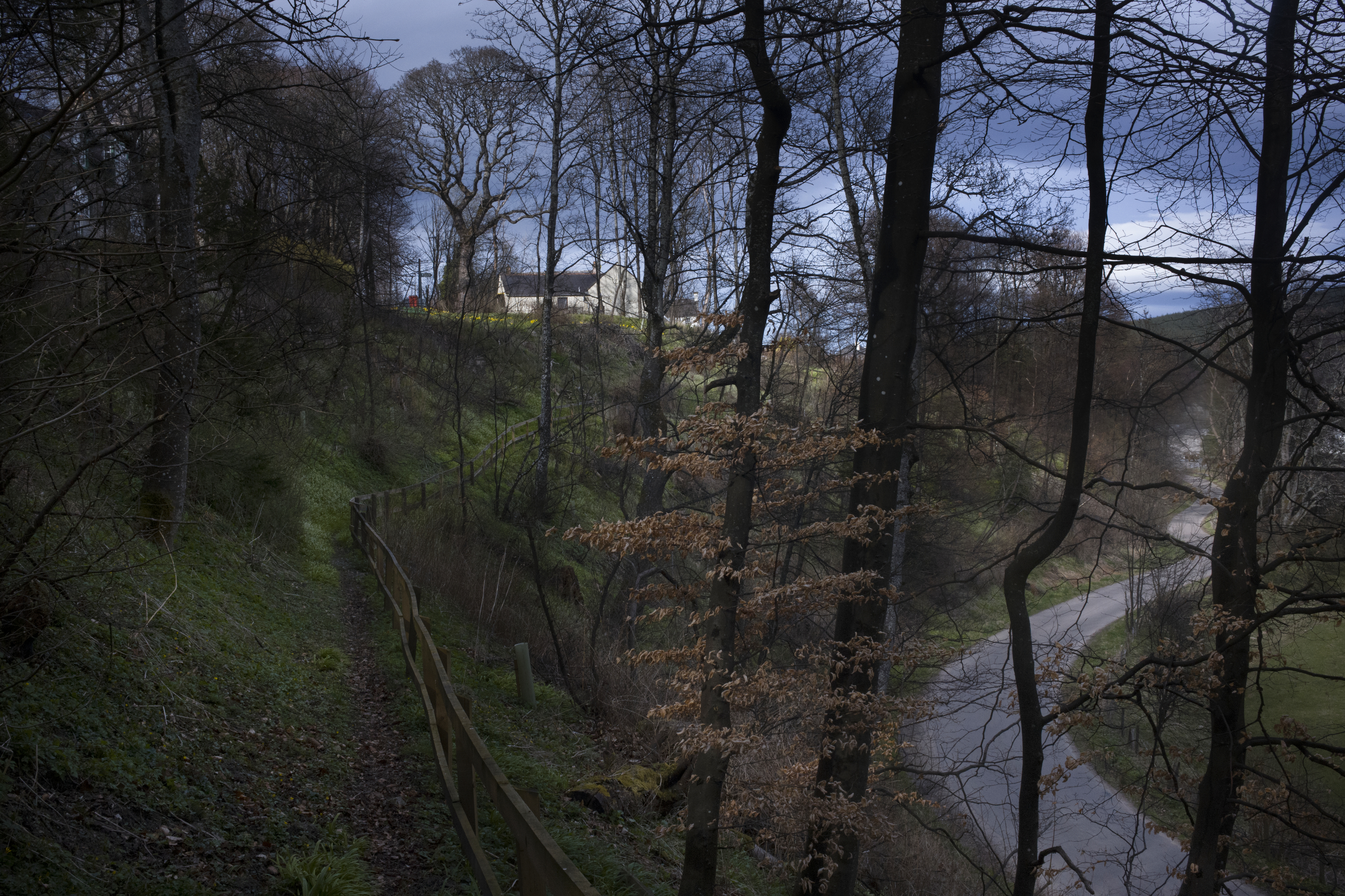 A trail winds through the hills near Dufftown.
The Mash Tun Whisky Bar in Aberlour.
The ruin of Rothes Castle.
The tasting room at Ballindalloch Distillery, built by the Guy Macpherson-Grant, the 23rd Laird of Ballindalloch Castle.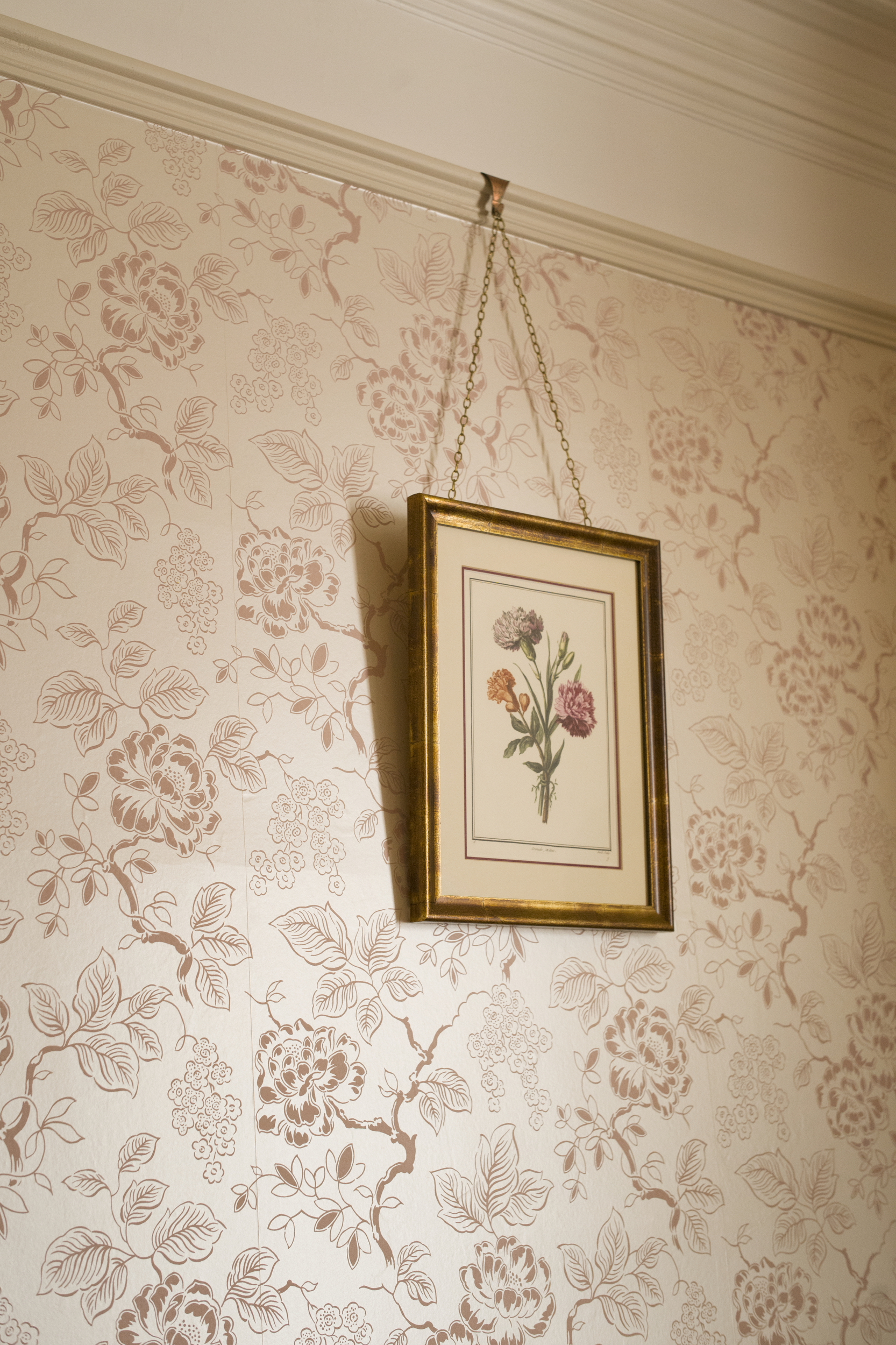 A portrait of the Macpherson-Grant family hangs in the Ballindalloch Distillery,
Wool at the Knockando Woolmill.
The woods on the Balindalloch Estate,